A core principle of the Junior League of Fayetteville mission centers around developing the potential of women and improving the community through the effective action and leadership of trained volunteers. Through an annual program of training and education, covering a range of workshops, seminars and events, the over 200 members of JLF make a significant impact on our community through what they have learned.
A key benefit of membership in JLF is the selection of low- to no-cost seminars, award-winning workshops, well-known speakers, and other opportunities offered throughout the year. Fayetteville is a large and diverse community. It allows the JLF to have access to a range of training options to support the next generation of civic-minded leaders, and serve as catalysts for lasting community change.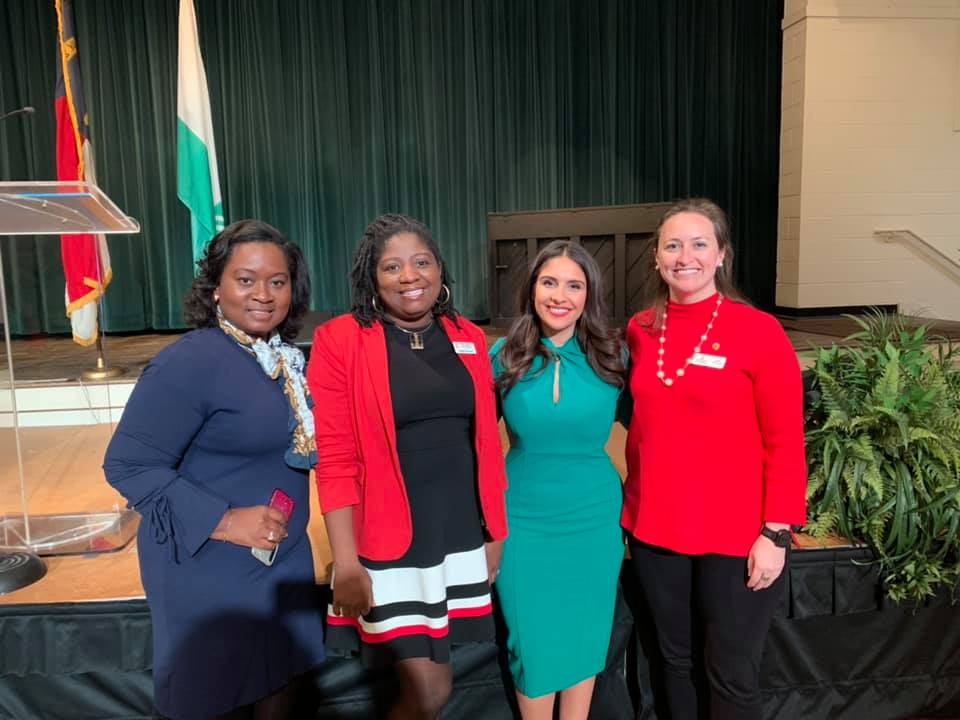 Training is essential for leadership, growth and continued learning, and a required component of membership in the Junior League of Fayetteville. Many members serve in Leadership Positions within JLF, overseeing Committees, Councils, or as part of the Management Council or Board of Directors. JLF members serve as mentors, leaders, and participate in training in many ways.
Training and Education is a valuable part of the Junior League experience. If you are interested in serving as a Keynote Speaker, offering a location, or serving as a Non-Profit partner, please contact us.
For all inquiries, as well as general questions or if you are a prospective new member interested in learning more about JLF's Training programs, please contact info@jlfay.org