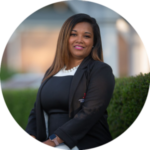 It is with a heavy heart that I stand before you today as your outgoing President. My time leading this organization has been an incredible journey, filled with personal growth, meaningful relationships, and countless moments of pride in what we have accomplished together.
As I reflect on my time as President, I am filled with gratitude for each and every one of you. I have been inspired by your unwavering commitment to our mission, your passion for service, and your dedication to making a positive impact in our community. I am proud to have served alongside you and to have witnessed the incredible work that we have accomplished together.
During my tenure, we have accomplished so much. We have taken on new challenges and have emerged stronger, more resilient, and more committed to our mission than ever before. We are an organization of women whose mission is to advance women's leadership for meaningful community impact through volunteer action, collaboration, and training.
But, as we all know, there is always more work to be done. As I end my role as President, I am confident that our organization will continue to thrive and to make a positive impact in the lives of those we serve. Our strength lies in our unity, our shared values, and our unwavering commitment to service.
To my fellow board members and volunteers, I want to express my deepest gratitude for your dedication, your hard work, and your unwavering support. I could not have done this without you. To the incoming President, I offer my heartfelt congratulations and my unwavering support. I know that you will lead with grace, wisdom, and a deep commitment to our mission.
In closing, I want to express my gratitude to this organization, to its members, and to the countless individuals and families that we have served. It has been an honor and a privilege to serve as your President, and I look forward to seeing all that we will continue to accomplish in the years ahead.
Thank you
Kaia Collins-Frye
President, 2021-2023
president@jlfay.org