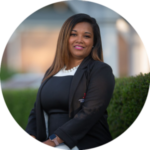 Welcome to the Junior League of Fayetteville (JLF), where we are celebrating 43 years of leadership and service to the Fayetteville community. JLF's mission continues to be simple, yet powerful: we promote voluntarism, develop the potential of women, and improve the community through the effective action and leadership of trained volunteers. This year we are proud to celebrate 43 years of living out this mission through leadership and service to Fayetteville.
We are an organization rich in history, and our service to the community is long and significant. Our more than 200 members are educators, lawyers, doctors, moms, artists, business leaders, philanthropists, and activists who identify needs and develop effective and responsive programs to serve the community. We are grateful for the many sponsors, donors, community partners, family, and friends who support JLF members in building a better community.
I invite you to be part of our network of inspiring women leaders. Whether you choose to donate, become a member, or become a community partner, your support ensures that we continue to deepen our community impact and development of civic women leaders. Thank you for your support as we continue impacting the great city in which we live.
With deep gratitude and appreciation,
Kaia Collins-Frye
President, 2021-2023
president@jlfay.org