2023 Provisional Membership Applications Now Available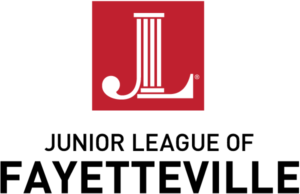 Dear Applicant,
We are delighted you are interested in the Junior League of Fayetteville (JLF)! The Junior League welcomes all women who value our Mission. We are committed to inclusive environments for diverse individuals, organizations, and communities.
Please read this application thoroughly and follow the instructions below to complete it. Do not hesitate to email me with any questions you may have. Applications are due by 5:00 pm August 28, 2023. You will receive an Acceptance or Denial notification via email no later than August 29, 2023. The first Provisional Class Meeting will be held on September 7, 2023.
Instructions:
Please review the Obligations for Provisional Membership in the below section.
Submit a completed online application by clicking here (the completed application includes the membership application, provisional questionnaire and letter of recommendation) on or before August 28, 2023 by 5:00 p.m.
Letter of Recommendation can be submitted here.  You can send this link directly to your recommender or upload their letter.
A payment of $162.00 is due at the time of application.  Payments are made here through PayPal with a credit card.  Payments can also be made with a money order or cashier's check and can be mailed or dropped  off at the following location:

Junior League of Fayetteville
c/o Jasmine Frowner, Provisional Chair
2605 Fort Bragg Road
Fayetteville, NC 28303

If an applicant is denied provisional membership, the application and membership fee will be refunded. Otherwise, payments will be processed, if accepted.  Once the applicant is accepted and payment is processed, the payments are non-refundable.
Sincerely,
Jasmine Frowner
Fall 2023 Provisional Recruitment and Development Chair
provisional@jlfay.org
Obligations for Provisional Membership
One Letter of Recommendation to support your commitment to voluntarism and personal leadership from a community member, current league member, or both.

You can provide the recommendation along with the paper application or
Click Here to send the link to your recommender.

Dues for Provisional Course: $162.00 due at the time of your application on August 28, 2023, by 5:00 p.m.

This covers course cost, market cost of Holly Day Fair Apron, local membership dues to the Junior League of Fayetteville, as well as membership dues to the Association of Junior Leagues International.

All processed payments are non-refundable.

Meeting Attendance Requirements:

Four JLF Monthly Provisional Class Meetings (PCM)

If one PCM is missed the Provisional Member may complete an additional Done in a Day Volunteer Opportunity
If two or more PCMs are missed the Provisional Member will be dismissed from the League and will be eligible to apply for JLF Membership for the next League year. In cases of extenuating circumstances, the Provisional Member may appeal to the JLF Membership VP.

Nine (9) JLF Monthly General Membership Meetings (GMM)

General Membership Meetings are held on the second Monday of each month. You can miss only one GMM.

One Provisional Class Super Saturday (TBA)
One JLF Committee Meeting (other than a Provisional Committee meeting)

Volunteer Opportunities (Done in A Day or DIAD)
Holly Day Fair Obligations, Including Quota and Work Shifts
Kids-in-the-Kitchen Project Participation (the Provisional Class determines the project)
Upon review of completion of the aforementioned requirements, admission of provisional members into active membership shall be approved by the JLF Governing Board. Requirements are subject to change during the course of each provisional year, as deemed necessary by the JLF Governing Board and/or the Provisional Recruitment and Development Committee.
The Junior League of Fayetteville, Inc. is an organization of women whose mission is to advance women's leadership for meaningful community impact through volunteer action, collaboration, and training.
The Association of Junior Leagues International, Inc., reaches out to women of all races, religions, and national origins who demonstrate an interest in and commitment to voluntarism.